---
SOON, SALLE DUCONTENIA À ST-JEAN-DE-LUZ
DONIBANE LOHITZUNE
From 15/09 to 09/10
Download the flyer here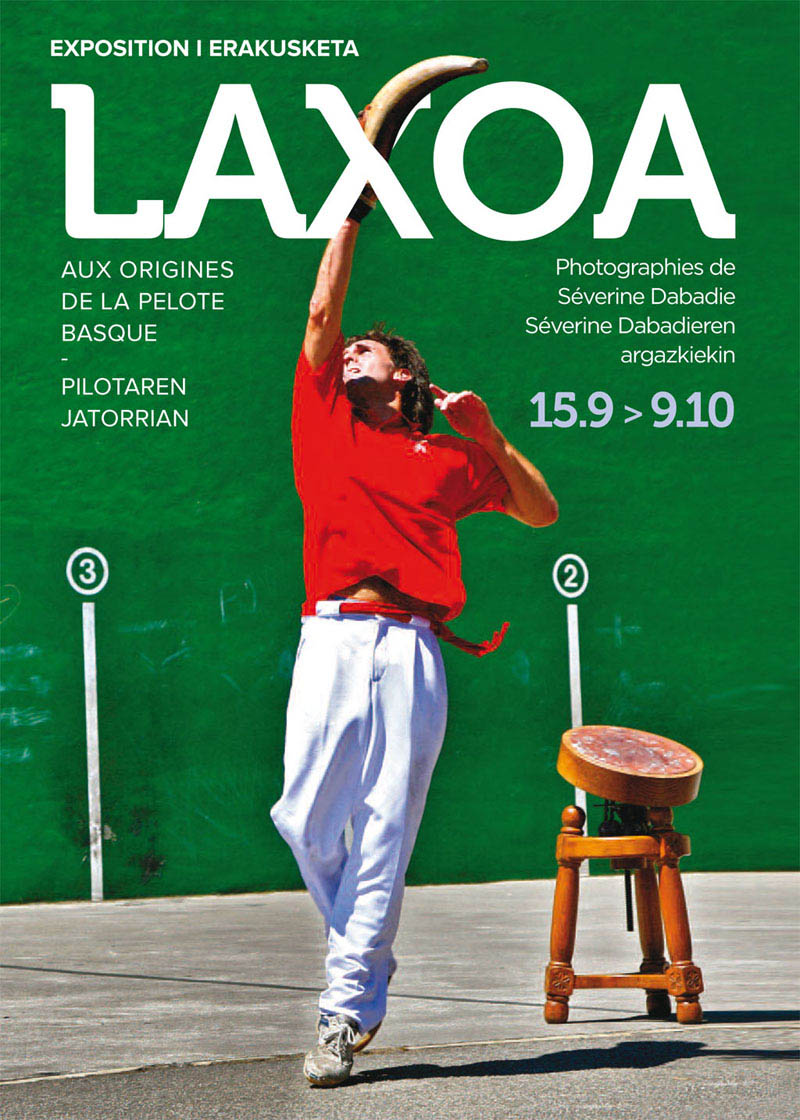 ---
Report in progress
Pastoral Simone Veil (Musculdy 2022) elaboration
The Simone Veil pastoral will be played in Musculdy on July 24 and 31 and August 6. 95 actors from the village of Musculdy (130 inhabitants). Written by Battitte Berrogain and directed by the errejent Maite Davant, the choirs under the direction of Sophie Landaburru. La pastorale souletine is an outdoor theater piece entirely in the Basque language and more particularly in souletin. Heir to medieval theatres, it was staged by l'errejent, director and guarantor of tradition, and performed by dancers and actors from the same village. The central theme of the pastoral is always the struggle between good and evil, between two groups represented in blue and red. This traditional and contemporary form of theater at the same time moves the crowds of the Basque Country and is considered a major event by the Basque cultural community. At present, it is one of the essential cultural characteristics of Soule. A pastoral is organized each year by a different Souletin village. Rehearsals last from six months to a year. Performances last around 3 hours and usually take place on the last Sunday in July and the first Sunday in August. This practice has been listed in the Inventory of Intangible Cultural Heritage in France since 2012.
See some images by clicking on the poster
---
Culture in the Basque Country: Elkartuz Cultural Diagnosis
More than 40 cultural actors gathered on April 23 in Ustaritz to participate in the synthesis of the Elkartuz workshops initiated in October 2021 by the ICB in order to establish a diagnosis of Basque culture. This restitution took place in the presence of representatives of all the cultural fields studied during the workshops (theatre, literature, dance & dance music, bertsularism, contemporary music, choral singing, visual arts and cinema). The opportunity to draw up a panorama of aspirations but also of concrete projects that the Basque Cultural Institute will be able to support in the months to come.
Update on the approach undertaken by the ICB Basque Cultural Institute / EKE click HERE
Johañe Etchebest, Director of the Basque Cultural Institute
establishes the report of the meetings
---


// Photo exhibition- Argazki erakusketa //

OUR STEPS IN THEIR STEPS - GURE URRATSAK HAIEN URRATSETAN
Now in place in Ciboure


THANK YOU FOR YOUR VISITS AND YOUR ENTHUSIASTIC INTEREST!
In view of the success,
the exhibition is presented again at Socoa
and you can find it later in the various districts of the city which have requested it from the Town Hall.
Extend the experience by purchasing the new edition of its booklet (€3)!
At the Culture, Heritage & Associative Life Department on Mondays, Wednesdays and Thursdays from 3 p.m. to 5 p.m. and Tuesday from 10 a.m. to 12 p.m.
At the Maison de la presse Le Bolero from Monday to Friday from 7 a.m. to 1 p.m. and from 2:30 p.m. to 7:30 p.m.
Hara, erakusketa Zokoako ibilialdian dago! Zatozte gure arbasoei omenaldi horren ikustera beste ingurumen batetan eta beste ikuspegi batetik!
Eta esperientzia luzatu erakusketa liburuxkaren argitalpen berria eskuratuz!
Kultur, Ondare & Elkarte bizitza Zerbitzuan, astelehenetan, asteazkenetan eta ostegunetan: 15:00 -17:00 eta asteartetan 10:00 - 12:00
Le Bolero prentsa etxean astelehenetik ostirala arte: 7:00 -13:00 eta 14:30 - 19:30

Kultur & Elkarte bizitza zerbitza
Service Culture & Vie associative
Mairie de Ciboure / Denak Batean
Place Camille Jullian
64500 Ciboure
animations@mairiedeciboure.com
06 10 75 45 61


SOME IMAGEBOUT SÉVERINE DABADIE'S WORK AND HER WAY OF CONSIDERING IT
A report from the Magazine du pays Basque, France 3 Aquitaine by Perrine Durandeau


Report by Alain Sabatier, Journalist at France 3 Pays Catalan. meeting in Benares with Séverine Dabadie



Slideshows, films: A look at the photographic work of Séverine Dabadie






POEMA BAT DA HERRI HAU / CE PAYS EST UN POÈME


POÈMES : ITXARO BORDA
PHOTOGRAPHIES : SÉVERINE DABADIE
(En collaboration avec Christiane Etchezaharreta)

voir le diaporama (20 min)



« A noir, E blanc, I rouge, U vert, O bleu : voyelles,
Je dirai quelque jour vos naissances latentes… »
Arthur Rimbaud dans "Voyelles"





Professional photographer represented in France by the ANA Agency (Paris), Only France and Only World (Paris) and in India by the Kriti Gallery
Photography books published by Elkar, Roli Books, La Cheminante, Pilgrims
"Photography is a cleaver in eternity that captures the moment that has dazzled": Henri Cartier-Bresson
Author of 6 books of photographs, numerous exhibitions and press publications, Severine Dabadie divides his time between India and the Basque Country.
Reproduction, use or disclosure without express authority of Séverine Dabadie is strictly forbidden
All right reserved © 2007-2020
Top